February 18th, 2005 | people I know, Work
See the one with the fishnets and the grin? That's the illustrator of QUIT CITY, that is — and you can still buy it here. Just barely — we're at the end of the printrun on all the Apparat books now.
QUIT CITY, that is. Not the girl in the fishnets. But you can throw money at her anyway. Go on.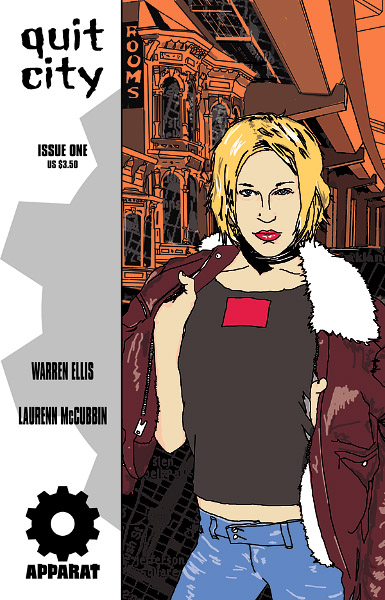 ---